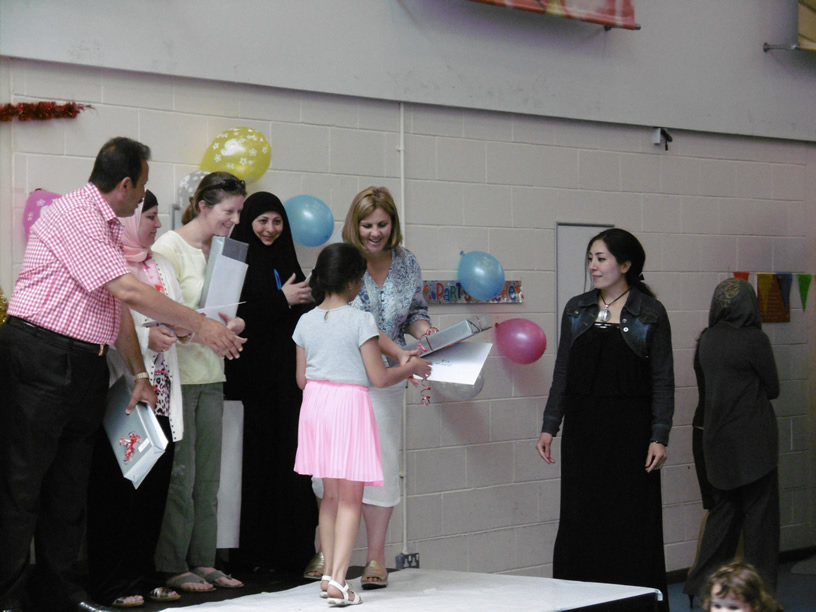 Babylon Academy was established in 2005. Its aim was to teach Arabic language and promote cultural related activities to children aged 4 to 17 years from different ethnic groups. Three years on, the school had expanded with approximately 250 students, covering educational levels from Nursery to GCSE and A-Levels.
Students come from different areas of London, covering a wide range of social and faith backgrounds to form a well-ordered and pleasant community.
We aim to encourage children and families to better integrate their origin with the the British culture and contribute positively in this multicultural society.
The school has quickly become a selective school and built a huge reputation amongst the community. The number of students is continuously on the rise, as per the increased population of ethnic minority groups, who become acknowledge of our school and the quality of teaching and after school activities.
The school is being managed by an experienced management body and a group of qualified native Arabic speaking teachers who are multilingual speakers. This enables them to communicate with students in their mother language in addition to English, as well as other languages i.e. French.
Our school staff uphold a high level of experience in Arabic language and all related cultural issues.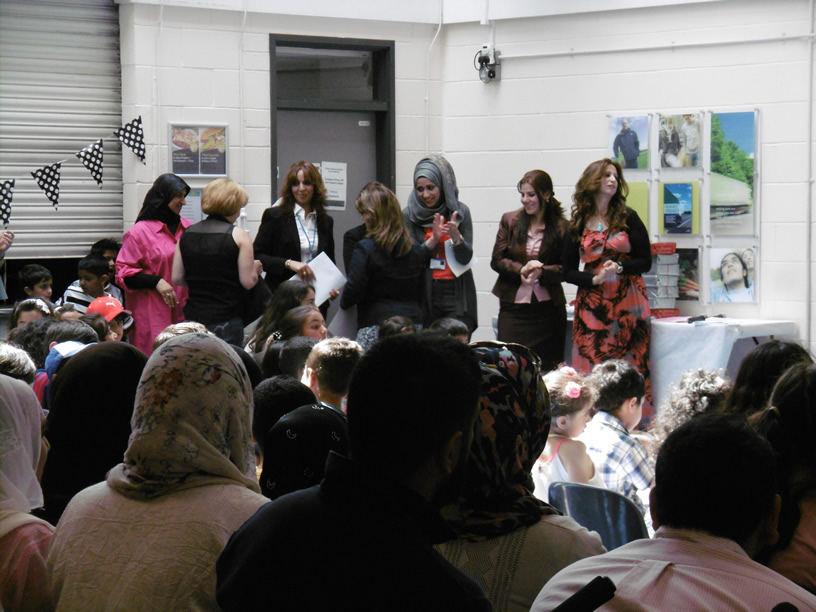 They have devoted their time and efforts to serve their community and help their children retain their mother-tongue language and positively relate their euthenics background to the British culture. They show a very high level of commitment to students' educational and personal development, by using their knowledge and understanding of teaching, learning and behaviour management strategies, to enable all learners to achieve their potential goals. They demonstrate great abilities to evaluate the effectiveness of their teaching to monitor the progress of students' learning aiming to raise levels of attainment.
There is an effective training programme in place to develop our staff abilities in preparing effective lesson plans and using a variety of teaching methods and a range of approaches to assess learning, including the importance of formative assessment and their requirements and arrangements for the subjects of the curriculum.
As a part of our school continuous professional development, all teachers are guided to design effective learning sequences within lessons and across a series of lessons, demonstrating a secure subject/curriculum knowledge.
All staff members work together as an integrated team to share the developments of effective practice and to ensure that everyone is appropriately involved in learning enhancement and assure that they fully understand the roles they are expected to fulfil.