GCE Advanced or what is called A levels are made up of the AS unit (three sections) and the A2 unit (three sections). Each part makes up 50 per cent of the overall A level grade and each section weighted within a range of 15-20% of the full qualification.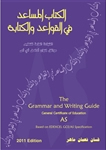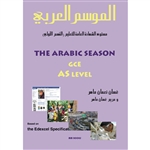 AS
can be awarded as a discrete qualification with its own value., or it can be the first half of the full A level. At the end of the AS year, students have two options:
take the AS level as the final qualification
or:
continue to the second year and go for the full A level
This unit consists of three sections;
Section A: Reading
Section B: Translation
Section C: Essay
Students are required to convey their understanding of written Arabic through a series of reading tasks. They also need to draw upon and apply their knowledge of Arabic language, grammar and lexis to produce a short translation from Arabic into English, as well as demonstrate an ability to manipulate Arabic language in continuous writing.
A2
It is not a separate qualification, but the second half of the A level. The A2 is designed to deepen the knowledge students gained during the AS level.
A2 unit consists of three sections: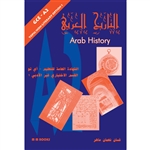 Section A: Reading
Section B: Translation
Section C: Essays on chosen topic(s) and/or text(s)
Students are required to demonstrate skills in advanced level Arabic reading and in the transfer of meaning from English into Arabic. To promote research and a greater knowledge and understanding of Arabic culture and/or society, students must produce two Arabic-language essays in response to questions related to their chosen topic(s) and/or text(s).

To see full details of Edexcel GCE Advance exam in Arabic specifications click HERE.

We are proud of the great achievement by our students last year as more than 90% of those who sat the GCSE exam achieved grades A & A*.

Our classes are on Sundays from 10 am to 2 pm from beginning of October till May and the fees is £320 including books and stationary.

To enroll for our classes please contact us:

Email: This email address is being protected from spambots. You need JavaScript enabled to view it.

Tel: 0845 388 1223

Mobile: 074 3839 2131