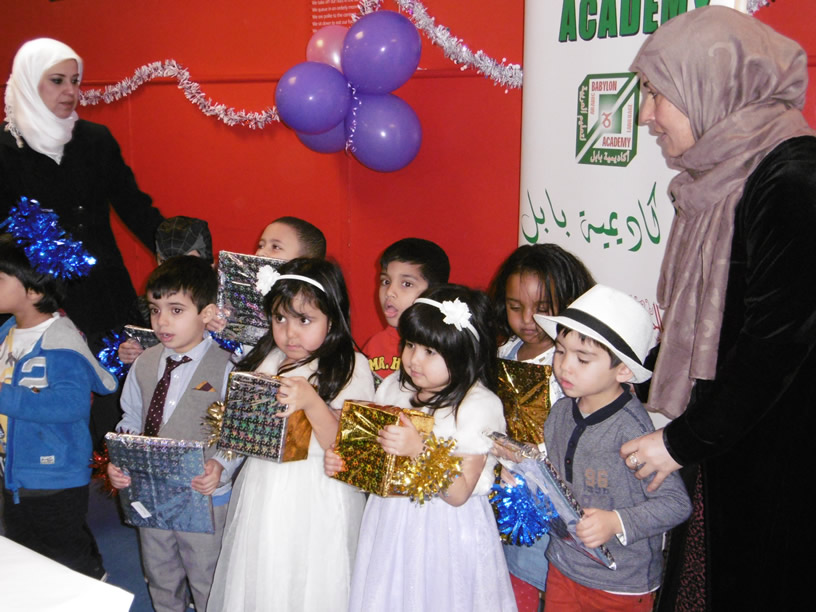 Educational Year 2020/2021 العام الدراسي

يؤسفنا أن نعلن أن التعليم لهذا العام الدراسي في أكاديمية بابل سيقتصر على التعليم الفردي (واحد - واحد) عن بعد عبر شبكة الأنترنت وذلك بسبب تعذر فتح موقع المدرسة وفقا لتعليمات الجهات الصحية والسلطات المحلية الخاصة بوباء فيروس كورونا المتفشي.
لتسجيل التلاميذ على هذه الخدمة يرجى الأتصال بنا عن طريق الأيميل أدناه لتخصيص المعلمة المناسبة وتأمين الأتصال المباشر معها للأتفاق على التوقيتات المناسبة للحصص التدريسية.
الرسوم محددة بـ 20 باوند للساعة التدرسية الواحدة تدفع إلى حساب المدرسة (المذكور أدناه) حال الأتفاق مع المعلمة على الوقت.

Due to the continuous effects of COVID-19 pandemic and according to the health and local authorities regulations that restrict opening the school site, we are sorry to announce that the education for this educational year will be limited to private tuition (One-to-One) online only.
To enrol students for this service, please contact us via our school email below in order to nominate an appropriate teacher and arrange a direct contact with her to agree the sessions timing.
The tuition fees are set at £20 per hour payable into our school bank account (shown below) as soon as timing agreed.

Email:
This email address is being protected from spambots. You need JavaScript enabled to view it.
Mob/WhatsApp:
+4474 3839 2131

Bank Details:
Metro Bank
Sort Code: 23-05-80
Account No. : 17634976
Account Holder:Babylon Academy Ltd