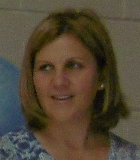 We enrolled both our children at Babylon Academy from reception age having first reviewed all the Arabic schools in our local area. Babylon was the only school that satisfied and continues to satisfy, all our criteria in terms of quality teaching, curriculum, course materials and value for money.
In addition to this they make weekend school fun for the children. Each year the school, run by an inspiring Head and supported by a team of dedicated teachers, introduce changes with a view to improving their existing services and we think the school has gone from strength to strength.
Like with all schools, parents and students must be prepared to dedicate time to revising lessons during the week to maximise learning success.