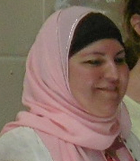 Through many years of experience with a number of Arab schools in London, we've concluded that Babylon Academy is the best performing and most excellent organized in terms of the employed discipline, teaching quality and the outstanding efficiency in administration and support they provide
Amazingly, soon after enrolment, we have noticed a rapid evolution in our children learning development during in terms of reading, writing Arabic and memorizing Surahs of the holy Quran unlike many other schools we had tried.
Hence we are extremely proud of this school as one of the first families who enroled their children at very early stages of the school establishment.
We confidently recommend families and friends to take advantage of its services and accordingly many of them did and in turn concluded and shared the same opinion with us. WELL WORTH JOYNING !